Since its establishment, Niaresh Nama has been a leading company in the construction and production sectors. And it has done so by drawing on the scientific know-how and manpower available inside the country.
As well as studying the overall goals and objectives of Iran's economic development plan, we have set ourselves the strategic goal of helping realize the slogan of and policy on "increased national production and support for Iranian jobs and assets".
Among other things, we design, produce and install thermal break and non-thermal aluminium doors and windows, UPVC doors and windows, a variety of cladding (frameless aluminium, curtain wall, composite sheet, thermo-wood, glass, etc), retractable glass and aluminium roof systems, aluminium glass and guillotine, aluminium handrails, separation joints, roof Louvre , and railings, and a variety of aluminium mesh sheets.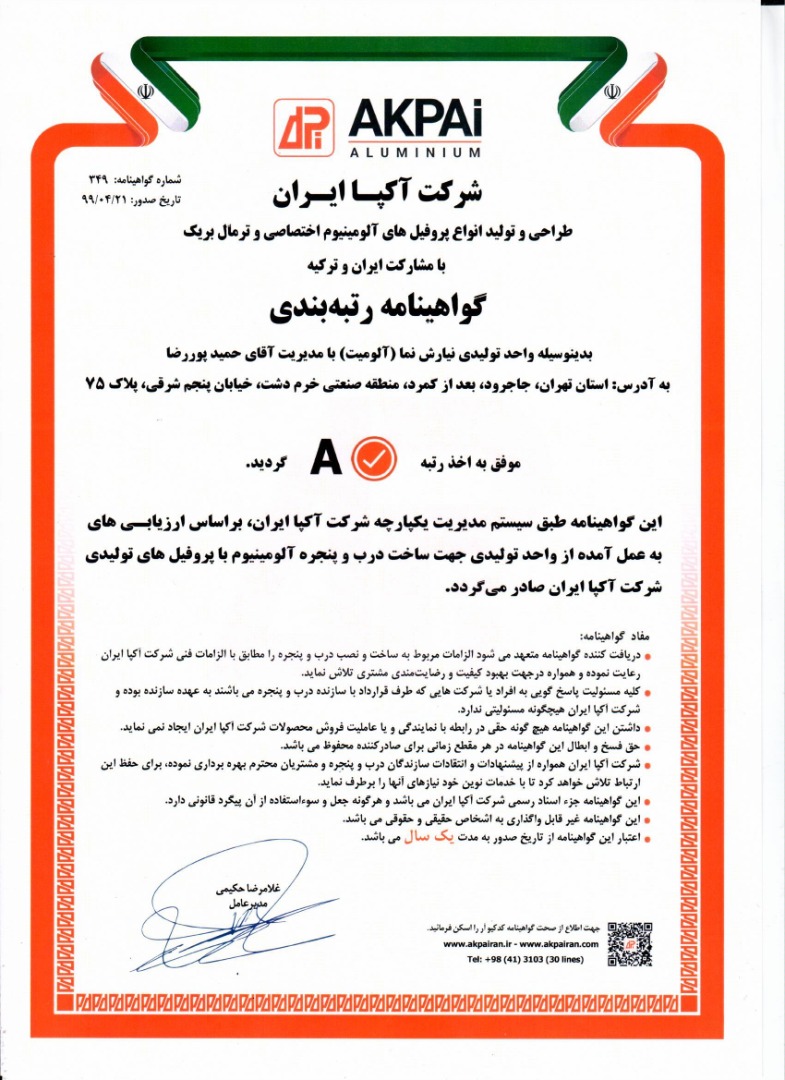 Phone number:
٢٢٥٠٨٥٧٧ ٢١ ٩٨+
٢٢٥٠٨٥٧٨ ٢١ ٩٨+
Address
N. 1, Corner of Asna Ashari Alley, Shahid Mousavi St., Kerman-e Shomali Ave., East Shahid Qasem Soleimani Expressway, Tehran, Iran